Content count

989

Joined

Last visited
About Vice-Regent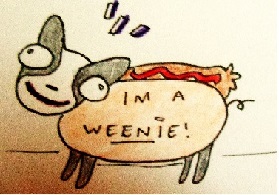 Profile Information
Four Letter Airport Code For Weather Obs (Such as KDCA)
Location:
It's 2019. At what point does the new normal sink in? Lol Or you could be one of those nutters (some of them are corporate shills) who believe the solar minimum forcing can Trump 5 Hiroshima bombs every second.

Sadly it's looking like the HP won't hold in the medium to long range but the SE coast is at risk. The TC probably can't get farther NW than coastal Maryland without a digging trough in the GL. In the end it may just mean more protracted meandering. It's quite a bit too far north for a Hurricane Jeanne setup.

The 12z Euro is running. I can't stress how important this run is and especially tonight's 0z. It's about 50 to 75 miles off from a significant hysteresis deviation in track. IE a tipping point in the model. I love this stuff. Typhoon Tip could explain it better. This is his wheelhouse. So far there's no telling what will happen statistically as climatology does not argue for a sharp recurve.

This pattern is bull**** but it has over-performed for what it is. It gives me hope for a time when the stars align in our favor and we stop getting backdoored. That's not why global warming is good. It's the primary mechanism in which we will save the Earth from human overpopulation. Even I am not foolish enough to weeniecast one these monsters into my coastline.

Cat 1 seems incredibly conservative. They did the same thing with Dorian. Seems they no longer even try to forecast intensity. I don't blame them.

Yes they should not be getting close to the coast during a positive NAO pattern that far north so therefore there is a lack of steering. It's an odd effect where there is nothing to steer them west because the HP is not allowed to build over Northeast Canada. Eventually this will change.

6 years of awakening. 1938 was a good year.

Sharp recurves are a sure sign of a hysteresis point in upper-level steering. Think Hurricane Jeanne and many others throughout meteorological history.

Let's make it happen. Put us out of our misery.

This is the one. In actuality it should stretch from NOLA to Nova Scotia.

Only 3 more runs until the HAARP crew activate the hurricane shields.

Is it possible to have the Pacific Blob as being "too big" implying that it would flood the continental US with Pacific airmasses? Never thought I would see that day. You wanted it and now it's here.

No soup for you (no winter for you).