Content count

772

Joined

Last visited
About Vice-Regent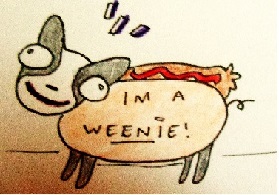 Profile Information
Four Letter Airport Code For Weather Obs (Such as KDCA)
Location:
Grab your favorite Waifu and relax by the fire. It will be a long winter. That's all we know thus far.

Could be an artifact of a growing network of observations. Before 2000 ocean heat content was very poorly measured especially at depth.

Now that is the good life. One need not stress over first world problems.

This hobby was pure masochism before the record snow decades of the 00s and 10s. It's understandable because we live in the sub-tropics. Imagine what this hobby will become post-hsyteresis. Perhaps still interesting but in a different way. Knowing how bad it can get. I don't want you to suffer the high expectations followed by the mental breakdown. Remember the 2016 blizzard? All rain here with the worst coastal flooding on record.

Which one of us is the alpha poster? My pick goes to PSUHoffman.

All I can say is keep dreamin'. Do you realize the PV is decoupled completely from the troposphere? Sure the signs are still subtle but this is the beginning of the end for winter in DC.

So it begins. One must not taint the good times. They are few and far between.

Why can't we just admit that we are fighting against our biology? (IF we reach the conclusion that we must live with climate change indefinitely) With that said enjoy these next few years.

It's called a psychological defense mechanism. People are still refusing to admit that they are to blame. Yes major hurricanes have hit the coast before but it's obvious that they just became way more common. Waiting for the supporting data to come in is going to kill our chances once again.

I was mocking the obsession with 2100. You are on the right track.

If you thought Sandy was bad try becoming a 2100 survivor. That would be a dope calling card/bragging right. Assuming we are all born in 2050 or 2075. Just a hypothetical.

Say no more interloper. I hope your Christmas is 64/62 with heavy fog.