Content count

746

Joined

Last visited
About Vice-Regent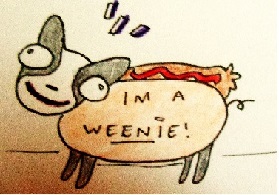 Profile Information
Four Letter Airport Code For Weather Obs (Such as KDCA)
Location:
Your creativity and frustration could be directed to a better cause. I concede I should do the same.

We should all get familiar with the term "Compassionate de-growth" and embrace a future where our lives are more fulfilling because we have less.

People always get salty about this information. You are a funny man but not very charming. I did not mention global warming but people are assuming that I am pushing an agenda because James Hansen is my profile pic. We are way past the point of being able to pretend that global warming is not already trashing our snowfall totals. The stakes are too high. I understand. Denial is easy to fall into. The weather weenies would die without significant annual snowfalls.

With global temps like this you will be waiting a long time. As well the caveat of the Antarctica see-saw effect.

It looks like Florence will recover at the last possible second with an apparent huge eye clearing out in 3-6 hours. Pressure at landfall will be important. https://www.tropicaltidbits.com/sat/satlooper.php?region=06L&product=vis

They only explode north of 30N when they go out to sea. You know how it works.

Saved for posterity. So true lol.

Anyone wishcasting this hurricane to their backyard is out of their damn mind. Hopelessly batsh** crazy. That's all I got. One of the rare instances where I would rather observe from a distance.

A Sandy killer that takes the Chesapeake-Potomac hurricane track seems like a robust summation of where we stand right now. Give us a break. It's challenging to stay level-headed and reserved in these situations. Thanks for understanding. There are a few variables that could cause an off-shore stall but make no mistake it would be no less damaging in the long haul. As it stands now, there is no synoptic feature that could take Florence out to sea. These are peculiar beasts that take days to run themselves down. You're dealing with a new era of coastal storms. Regards, Kevin

I will just want to make a point that it happened in Texas so why not here? Houston is roughly at 30N and the pattern is a bit anomalous. You almost want it to happen. Who were those morons calling Harvey a 1 in 2000 year flood event? Wait that was a degreed scientist. (Kerry Emanuel) I am pretty sure Kerry Emanuel is not a moron but the science is failing us. Scientific reticence.

Sadly it's not far off from the truth and if it was it would be in the other direction. A'la camille on steroids. @H2O will come bail me out. I need him more than ever...

Chesapeake-Potomac hurricane vibes on 12z Euro. This will be something.

If Florence stalls as far south as South Carolina you can be sure it's coming back in at some point. May be more detrimental than a direct impact because it's impossible to upwell the Gulf Stream. Dire situation but we will get through it.