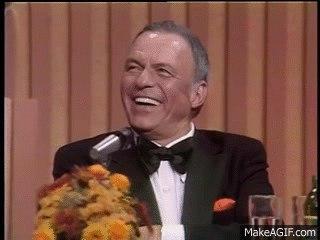 Posts

8,313

Joined

Last visited
About SACRUS

Profile Information
Four Letter Airport Code For Weather Obs (Such as KDCA)
Gender
Location:
Interests

Baseball, cigars, travel. Oh yeah tracking all weather especially snow and heatwaves, hurricanes. Historical weather
Europen with 850 temps forecast AT -24C or less could translate to zero or sub degree readings inland Jan 11-12

Agree it has that look. A Colorado special winter snow then 60s/70s a day or two later, maybe more likely in New England but stranger things have happened.

Up to 64 and sunny here. nice breeze

A bit of a roller coaster (bias warm) the next 10 days / two weeks. Warm today back down Tue (12/7) - Thu (12/9) , then much warmer Fri (12/10) - Sat 60s again or higher if sunny , before a colder again Sun (12/12) - Tue (12/14) before much warmer again by Wed (12/15) which appears to start a persistent period of above avg temps.

Cloudy here and up to 54, should see more sun by noon to push the area into the 60s. http://synoptic.envsci.rutgers.edu/site/imgs/vis_nj_anim.gif

Clouds to the north and south and sunny in the middle. Temps should exceed guidance again today for the NYC/CNJ/NNJ region

In the teens 3 years ago today and tomorrow (2018) freeze. Next 10 days looks like 7 of 10 are colder with peak cold 11/27 - 11/29 maybe teens inland or low 20s. Dec 3 and beyond is way out there but looks warm for a period. Roller Coaster looks to continue (colder lean now through Dec 2) may swing the opposite way Dec 3 - 10.

Thu 11/18 looks like the last show at 70 (+) in EWR/ warmer spots. The record of 73 (1963) at EWR looks safe and it'll be a close call with the strong sw flow ahead of the next sharp cooldown by 11/19.

Don, I tend to agree and think the window may be as soon as Nov 17 - 19 on a sw flow ahead or between the next cool down.

EWR last shot at adding more to their 70 (+) tallies on Tuesday (11/9) and Wed (11/10). Records highs safe that period from the upper 70s a year ago (2020).

Roller coastember Nice swirl off the SC and SE coast. Looks like the roller coaster is climbing and temps should be on the stronger plus side 11/8 - 11/12. Then 11/13 - 11/16 cooler/ colder (11/14-15) side. Beyond there back warmer perhaps by D9/10 (11/16 - 11/21). Looking out towards Thanksgiving week looks like we head back colder on the long range. Cold start will be hard to over come unless Thanksgiving cold folds.

Some pop showers now into NEPA and near NWNJ

Some high clouds now but very nice out regardless. Holding out on the heat but may need it Mon and Tue mornings.

Don, can you post the list for EWR (top 10 years and # of days 70+ / 80(+)? Also, is that calendar year or just from June ? Assuming its the whole year.

High of 82 yesterday then all the way down to 48. A very sunny and pleasant 62/48. Cooler the next 60 hours peaking Monday (10/18) night into Tuesday morning. First 40s for metro/ upper 30s for inland? We'll see. Roller coaster back up by Wed - Fri with mid 70s and perhaps a stray upper 70s (77078) in the warmer spots. Then the ride goes back down next weekend 10/23 and into the next week 10/24. Beyond that models hint at cut off ULL could pump heights and humidity by the end of the month, likely it will come with rain near the end of the month.