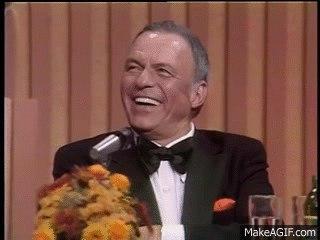 Content Count

7,863

Joined

Last visited
About SACRUS

Rank

Tracker


Birthday

08/08/1951
Profile Information
Four Letter Airport Code For Weather Obs (Such as KDCA)
Gender
Location:
Interests

Baseball, cigars, travel. Oh yeah tracking all weather especially snow and heatwaves, hurricanes. Historical weather
60's on six on replay the next 8 - 12 days. Temps generally in the 60s with cloudy/rainy days perhaps below 60 (Sat 5/8, Mon 5/10). Rain chances with nothing too heavy. 2016 progression still being advertised on the longer range guidance where the last week of May looks to turn much warmer and perhaps hot. Glad Don is also seeing this potential. May 18th may mark the start of the transition to a warmer period.

There is some clearing or breaks in the clouds nosing into EPA and SNJ, so perhaps some pokes of sun by 2PM

Despite the cool 20 days in 2016 the month as a whole winded up near normal. I think we may see a similar progression , almost like an April replay. But overall more cool or near normal days with persistent clouds looking likely though at least the 16th or so.

Looks like max temps <75 the next 12 days or so with a majority in the 60s, before guidance indicates a more w/sw flow in the May 18 period (long range). It is still looking more and more like a similar progression of 2016 May where the first two plus weeks were cooler than normal before the month ended much warmer.

81/64 here. 850s at >15C argued for quick surge with any duration of sunshine

72/62 getting humid. Sun is in/out

Sun starting to breakthrough here and up to 65

Clouds in the way today as front south of prior projections. Still, with enough sun later this PM could see a surge to near 80 in CNJ up to EWR. Not sure how much clearing we get though.

This may as currently modeled could see a similar progression to 2016 where the first 2 weeks plus featured days that were cooler than normal and generally had highs low low 70s or below. Then surge of heat by the 22nd or so.

Any breaks of sun tomorrow with duration should yield 80 or higher but it could stay cloudy with onshore east of the city. Beyond that May 4 - May 10 look close to normal overall before the next brief shot at 80+ May 11 - 12. Even Steven first half of may.

63 / cloudy and some light sporadic showers the next few hours.

Looks like a tendency for torugh to dig into the Plains/GL then pass through the NE May 7 - May 15. Kind of a back and forth 70s some 80s on the east side of the trough with S/SW flow then cooldown. Would suspect its wetter overall through the first two weeks of May. Before then shot at >80 Sunday 5/2 and Tue 5/4.

2021 predictions EWR: 38 - 40 LGA: 35 - 37 NYC: 24 - 26 New Brnswck: 38 - 40

Highs 4/28 EWR: 89 ACY: 89 New Brnswck: 87 PHL: 87 TEB: 86 BLM: 86 TTN: 85 NYC: 85 LGA: 83 ISP:74 JFK: 73

87 here , warmest since Sep 10 and maybe Sep 4th if we go warmer.