Content Count

464

Joined

Last visited
About leo2000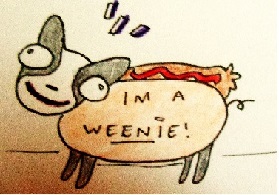 Profile Information
Gender
Location:

New Glasgow, Nova Scotia, Canada
Yes indeed very heavy snow bands to come too.

I never knew I was a clown lol.

Talk about a epic blizzard if this happens. Most likely won't but fun to look at. This one is closer it could happen

The Euro Weeklies look very good!

They are stealing all of our snow!

Just curious what teleconnections did we have for the 2014-2015 winter because as we all know it was very epic.

Hasn't the GEFS been more right though this winter so far?. Plus there was an improvement on the 12z EPS vs 00Z EPS. With some higher heights over AK. Also the -NAO suppresses the Southeast Ridge Paul Roundy @PaulRoundy1 · 11h Replying to @MJVentrice MJO signal (independent from the base state, which resists this outcome), suggests a western N. America ridge: http://http://www.atmos.albany.edu/facstaff/roundy/waves/rmmcyc/indexmjo.html

The weeklies still trying to bring La Nina pattern on Feb 2nd onward. Though a -NAO looks to persist.

It looks like all of February will be very good as well. January update to @ECMWF SEAS5 showing strong support for a negative NAO during Jan & Feb. I suspect that the shift from previous forecasts arises from the now sig. weakened strat vortex, for which there was not a strong signal in the Dec fcst (although some suggestion).

Thank you very much!. Very nice.

How are the weeklies looking?.

He's a Climatologist http://www.judahcohen.org/

What are you talking about Tip?. The GFS op models?. If so they can't handle the blocking going on. The NAO west based block is going nowhere's and the pacific is improving a lot too.

Nice snowstorm in my area today!.

Yes it looks like it for real this now. Two weeks after a SSW peaks (in the Siberian cases, only) This information and model is from Met Michael Ventrice on Twitter. He is also doesn't have a weenie bias. He calls it how he sees it.