Content count

269

Joined

Last visited
About leo2000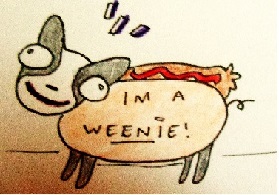 Profile Information
Location:

New Glasgow, Nova Scotia, Canada
Never mind I was looking at this ( All credit goes to Tropical Tidbits) Instead of this and yes the temperatures are colder for the 23rd of November. It does look like we try to relax afterwards though. Especially, by the 28th onward.

Are you talking about the 12z Euro?. The 00z Euro shows mild air coming in.

Very interesting times ahead the NAO going negative to very negative. A very strong Scandy ridge, negative EPO and negative AO as well. The Vortex is taking big hits this year. Will take even more with the blocking that is setting up.

It's been a long time since we have had a wire to wire winter.

I wonder what the implications of this will be for the Northeast/ Eastern Canada pattern?.

We are overdo for a wire to wire winter. So I think that might be possible for this winter.

Looks like the cold might lock in through all of December than a relaxation in January then back to cold February and March. According to the new Euro Monthlies.

If only now the cold can lock in.

Looks like winter will be starting early this year. Possibly, by around mid November as predicted by the CFS model of the Polar Vortex.

leo2000 replied to Damage In Tolland's topic in New England

No problem in having a mild first half of November. Hopefully it turns colder for the second half of November or at least starts getting colder from the beginning of December.

Not good, we will see about the storm could be 20-30 cm of snow.

Hopefully this produces as this will be the only real snowstorm this entire winter. If it produces that is. Not a good winter for the snow plow business that is for sure.

Seems like the new normal back loaded winters.

leo2000 replied to Damage In Tolland's topic in New England

An interesting system coming tomorrow night into Tuesday for my area. Lots of snow.

Well it's hard to say how it will play out on the East coast US but I will Nova Scotia Canada and PEI will in for a good backloaded winter. With plenty of snowstorms in Feb and March.