Content count

339

Joined

Last visited
About leo2000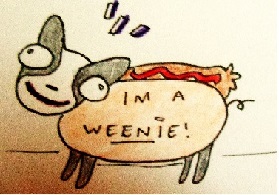 Profile Information
Gender
Location:

New Glasgow, Nova Scotia, Canada
Not just this storm but the next few at least. Not looking good.

Already disgusted with this so-called winter next winter incoming 2019-2020.

Hopefully some big blizzards come soon. As we are entering the end of the "winter"as the sun angle starts getting stronger. Just a few weeks away.

Hopefully it goes back to it's original track a few days ago.

on Tropical tidbits I ain't getting 12z and 18z only 00z and 6z.

What Para gfs? only goes out to 6z lol.

I would take this in a heartbeat, although very unlikely to happen. This outcome would be nice too

Not according to this Michael Ventrice says Everytime I look at the Day 15 ECMWF EPS, it just keeps getting worse and worse for Winter lovers in the US. We are entering a period where the cold outlooks for Jaanuary keep getting pushed back in time. A forecaster's nightmare

Profound sadness here that this nasty ugly cutter took away almost all my snow, trying to ruin any chance I have of a white Christmas. I want it to leave now. Get out of here!.

Will my area get any of this?. I really hope so.

This would be ok if this were to happen. Really need that EPO to turn negative. A very negative NAO is great but need a negative EPO.

Doesn't mean right we can't get some good snow chances before then?.

Much more than that. Didn't have school buses back then either had to walk to school.

Were talking about back further then that. My late father told me that. I have to wonder why we always get rainstorms just before Christmas. I remember 15 years ago we had a major snowstorm on Christmas Eve as well as a major snowstorm on Boxing Day.