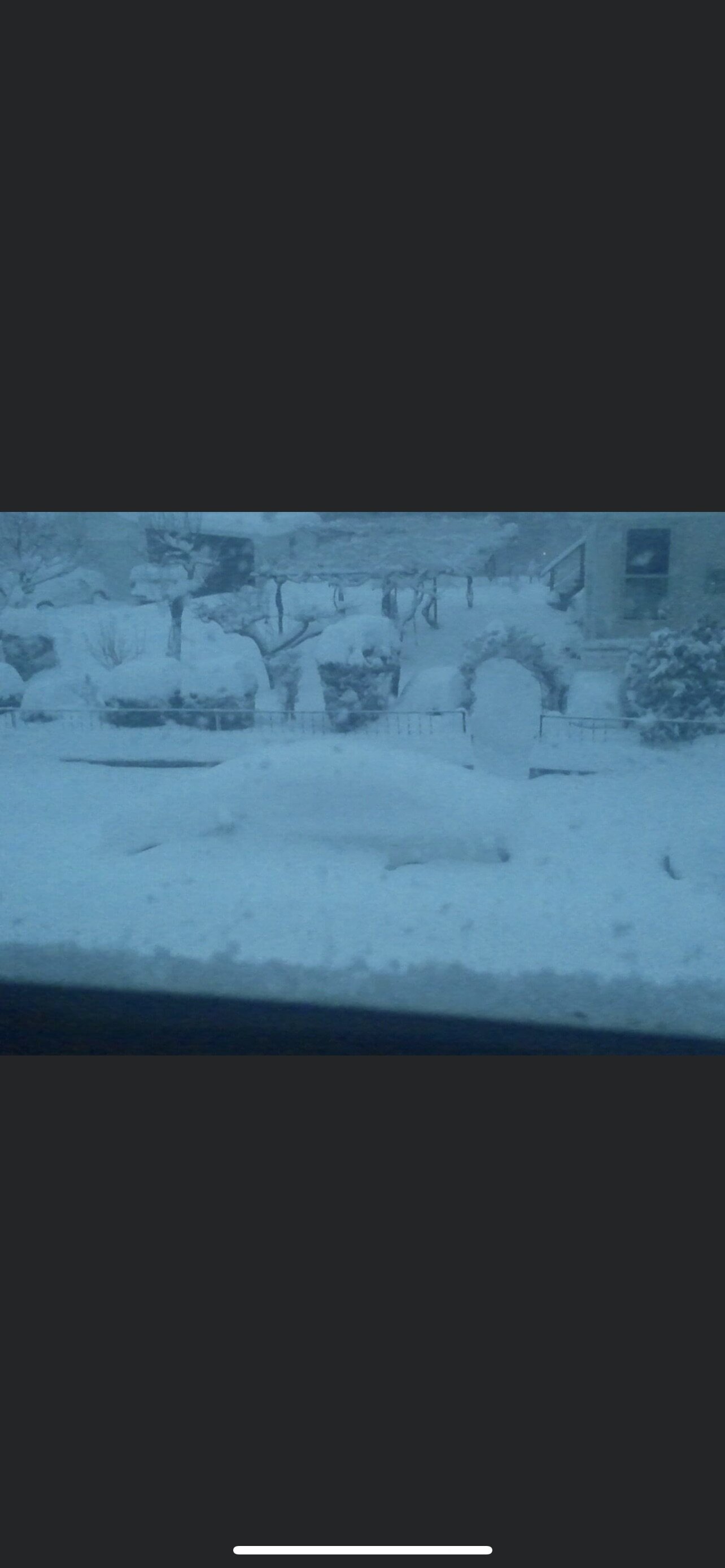 Posts

3,837

Joined

Last visited
Profiles
Blogs
Forums
American Weather
Media Demo
Store
Gallery
Everything posted by Buddy1987
Could someone kindly post the most recent wave height map? Gonna be in VA Beach next weekend and would love to see from some of the models what it's forecasting.

Pretty wild to see that and the sw trend the last couple of model cycles here. Thanks for sharing.

Pretty crazy how quick convection has managed to wrap around the eyewall just within the last 30 min approx. Looking forward to reports as the evening progresses.

Beautiful place! We stayed in North Topsail two weekends ago and took a drive down to Wrightsville Beach for the day. North Topsail had a lot of construction and renovations going on. Read something they got hit by like an EF2 tornado or something during one of the tropical events couple years back. Stay safe!

Bombs away at 192! One can only hope…

Short term models look solid. Very odd to think we could get snow and a majority of others in the forum will get blanked. Makes no sense. Although neither does this winter…

Agreed man. HRRR looks great up this way as well.

@BornAgain13sunday looking more and more interesting as we close in here!

Yea I'd def be ecstatic for an inch never mind two haha although it's gonna be like mud city outside after it.

Anyone want to chime in as to what expectation level should be down this way (let's say CHO and southwest of there) with it moving in a little bit earlier?

Nobody biting on the 6z GFS band of snow coming thru this weekend? I saw @CAPEpost something earlier but guess it's better to have snow tv than nothing.

I agree here. Too amped for my area down this way but I could see @clskinsfan and @WinterWxLuvrliking this setup, although the northern MD and southern PA crew are more than in it at this stage as well. Hopefully it trends south and east so everyone is happy but the way this year has gone I am not holding out much hope.

Never did see a darn flake. What a shame..

Short lived haha! Been rain for awhile but can still here sleet pellets hitting the window intermittently.

34.2 and moderate to heavy sleet right now.

Temps dropping nicely under partly to mostly cloudy skies. Down to 43 with a dew of 25. What is the current temp at the locations that are reporting sleet?

Still holding out some hope this neck of the woods. Advisory for 1-5". Unfortunately think we'll be on the low end of that, if anything at all. There's a nice gap between the temp vs dew point as well right now. I will post some pics if we get anything.

Ain't no way 5 inches is happening unless your over on top of Mt Rogers in NC or something.. I'd be thrilled with the ground whitened but have reservations even about that.. URGENT - WINTER WEATHER MESSAGE National Weather Service Blacksburg VA 245 PM EST Sat Feb 11 2023 VAZ007-009>014-016-017-022-WVZ042-120345- /O.CON.KRNK.WW.Y.0009.230212T0100Z-230213T0500Z/ Tazewell-Smyth-Bland-Giles-Wythe-Pulaski-Montgomery-Carroll-Floyd- Roanoke-Mercer- Including the cities of Tazewell, Marion, Bland, Pearisburg, Wytheville, Radford, Pulaski, Blacksburg, Galax, Floyd, Roanoke, Salem, and Bluefield 245 PM EST Sat Feb 11 2023 ...WINTER WEATHER ADVISORY REMAINS IN EFFECT FROM 8 PM THIS EVENING TO MIDNIGHT EST SUNDAY NIGHT... * WHAT...Mixed precipitation expected. Total snow accumulations of 1 to 5 inches, with isolated higher amounts possible. Ice accumulations of less than one tenth of an inch. * WHERE...Portions of southwest and west central Virginia and southeast West Virginia. * WHEN...From 8 PM this evening to midnight EST Sunday night. * IMPACTS...Plan on slippery road conditions. * ADDITIONAL DETAILS...Snow and gusty winds are expected and this may result in downed tree limbs and isolated power outages. PRECAUTIONARY/PREPAREDNESS ACTIONS... A Winter Weather Advisory means that periods of snow...sleet...or freezing rain will cause travel difficulties. Be prepared for slippery roads and limited visibilities...and use caution while driving. The public is encouraged to report snowfall amounts...ice accumulation or wind damage to the National Weather Service via email at

[email protected]

Facebook or Twitter...or by calling 1...8 6 6...2 1 5...4 3 2 4. Pictures are greatly appreciated. The latest road conditions for the state you are calling from can be obtained by calling 5 1 1.

You ain't kidding! I can't even recall a period that even featured light snow at any point this winter, which is insane. You have a pretty good spot setup where it shows your current location is for this. With the wet bulb and isothermal layer, elevation, etc.. I think you will have a period of something wintry.

Ah see.. you gotta watch out for the method and ratios. I'm assuming you used the standard 10:1. This stuff is gonna be like concrete coming out of a mixer like 3:1 maybe 6:1 at the end as some colder air could mix down. Kuchera also helps and if you pull that up you'll notice a huge difference.

What do you mean? I don't think I'm following you.

LONGGGGGGG range HRRR way colder than any NAM product. Very sleety.

NAM warmer so far at 18Z. I did see Euro however and it did look pretty darn good.

NAM can't make up it's mind. Moving in precip much quicker than 12Z did. Don't know if it will make any difference for those that are on the fence with temps and time of day etc..