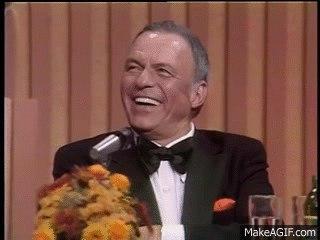 Posts

8,327

Joined

Last visited
Profiles
Blogs
Forums
American Weather
Media Demo
Store
Gallery
Everything posted by SACRUS
11AM Roundup ACY: 89 BLM: 83 EWR: 82 PHL: 82 New Brnsck: 80 TTN: 80 ISP: 78 TEB: 78 JFK: 77 LGA: 76 NYC: 74

Sunny here and 76/69 First 90s look to be on their way for many. Memorial Day weekend looking a bit warmer on the latest guidance as well.

I think there will be potential similar to last year - thinking August may be the roaster this season.

beyond the heat Sat (May 21) and Sun (May 22) next shot at some quick heat (90s) would be Thu (May 26) as quick surge of heat moves through. Memorial Day weekend still a bit iffy rain wise. Heat wise the ceiling looks to be low 80s (max). Beyond there slight hint of heat signal in the Jun 4th period GFS and other guidance hints at strong ridge into the GL/OV but could see onshore along coast. Far out there but something to track as well as any tropical development in GOM/W-FL.

Heat signal continues May 20 - 23 (ish) timeframe. Meanwhile 168 hours prior to the potential first 90s, its currently quite gloomy

2022 Projections 90 (+) degree days. Core heat August, but overall warm into extended season Ranges PHL: 37 - 40 EWR: 35 -38 TTN: 27 -30 LGA: 26 - 29 ACY: 31 - 34 TEB: 38 - 40 NYC: 21 - 24 JFK: 12 - 15 ISP: 11 - 14 New Brunswick: 37 - 40 Specific: EWR: 35 NYC: 21 LGA : 29 PHL: 40

http://synoptic.envsci.rutgers.edu/site/imgs/vis_nj_anim.gif

Swan song the next 36 hours for the pesty cut off. Then looking like the building warmth spreads east post Tue (5/17). Will be tracking our first 90s of the season potentially by later next week as others have been on for a while now. Till then more clouds in the way kind of weather. Sat looks dry though,

Probabilistic Heavy Snow and Icing Discussion NWS Weather Prediction Center College Park MD 324 PM EST Fri Jan 28 2022 Valid 00Z Sat Jan 29 2022 - 00Z Tue Feb 01 2022 ...Southern Appalachians through the Mid-Atlantic... Days 1-2... ...Powerful Nor'easter/Blizzard for the Mid-Atlantic and Northeast... A powerful low pressure system will rapidly develop tonight just off the Mid-Atlantic coast tonight as the associated upper trough assumes a negative tilt before closing Saturday. The surface low bombs out with the central pressure dropping more than 24mb between 00Z tonight and 00Z Sunday, an indication of the powerful winds that will be associated with the system. Strong upward ascent supported by a coupled upper jet and low-to-mid level frontogenesis will promote the development of moderate to heavy snow on the northwest side of the low. 12Z HREF guidance indicates mean ensemble hourly snowfall of 1" developing along the Delmarva coast late this evening, the Jersey Shore and Long Island overnight, and across southeastern New England through the day Saturday, and across eastern Maine Saturday afternoon into the evening. The highest mean hourly snowfall is 2 to 2.5" over southeastern Mass Saturday late morning through the middle afternoon and along coastal Maine and Down East Main Saturday afternoon. For the 48-hour period ending 00Z Monday, WPC probabilities indicate an 80% chance for exceeding 18" between Boston and Cape Cod with 40% values stretching from the central Jersey Shore to central Long Island and through interior eastern New England. Probabilities for over 8" of at least 40% stretch from the Delmarva through the Northeastern Urban Corridor and pretty much all of Maine. There is a risk for over 30 inches, particularly in southeast Massachusetts where repeating bands of ocean enhanced snow will maximize accumulations in spite of dendritic fracturing due to 50 to 70kt flow in the DGZ. Meanwhile, upper level forcing will allow a large comma head precipitation shield to support snow showers moving southeast across the southern Appalachians to the Carolina Piedmont. There are moderately high probabilities for 4 inches in the Smokies, and 20 to 40 percent probabilities over west-central NC into north-central SC, including Charlotte.

https://cdn.star.nesdis.noaa.gov//GOES16/ABI/SECTOR/EUS/02/GOES16-EUS-02-1000x1000.gif

Europen with 850 temps forecast AT -24C or less could translate to zero or sub degree readings inland Jan 11-12

Agree it has that look. A Colorado special winter snow then 60s/70s a day or two later, maybe more likely in New England but stranger things have happened.

Up to 64 and sunny here. nice breeze

A bit of a roller coaster (bias warm) the next 10 days / two weeks. Warm today back down Tue (12/7) - Thu (12/9) , then much warmer Fri (12/10) - Sat 60s again or higher if sunny , before a colder again Sun (12/12) - Tue (12/14) before much warmer again by Wed (12/15) which appears to start a persistent period of above avg temps.

Cloudy here and up to 54, should see more sun by noon to push the area into the 60s. http://synoptic.envsci.rutgers.edu/site/imgs/vis_nj_anim.gif

Clouds to the north and south and sunny in the middle. Temps should exceed guidance again today for the NYC/CNJ/NNJ region

In the teens 3 years ago today and tomorrow (2018) freeze. Next 10 days looks like 7 of 10 are colder with peak cold 11/27 - 11/29 maybe teens inland or low 20s. Dec 3 and beyond is way out there but looks warm for a period. Roller Coaster looks to continue (colder lean now through Dec 2) may swing the opposite way Dec 3 - 10.

Thu 11/18 looks like the last show at 70 (+) in EWR/ warmer spots. The record of 73 (1963) at EWR looks safe and it'll be a close call with the strong sw flow ahead of the next sharp cooldown by 11/19.

Don, I tend to agree and think the window may be as soon as Nov 17 - 19 on a sw flow ahead or between the next cool down.

EWR last shot at adding more to their 70 (+) tallies on Tuesday (11/9) and Wed (11/10). Records highs safe that period from the upper 70s a year ago (2020).

Roller coastember Nice swirl off the SC and SE coast. Looks like the roller coaster is climbing and temps should be on the stronger plus side 11/8 - 11/12. Then 11/13 - 11/16 cooler/ colder (11/14-15) side. Beyond there back warmer perhaps by D9/10 (11/16 - 11/21). Looking out towards Thanksgiving week looks like we head back colder on the long range. Cold start will be hard to over come unless Thanksgiving cold folds.