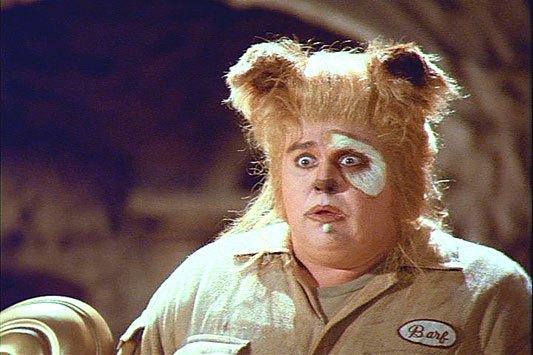 Content count

106

Joined

Last visited
Everything posted by grhqofb5
snowing ast a decent clip in Odenton, M.D.. No idea what the temperature is because wife got rid of my digital thermometer that synched to my outdoor weather gage because she didn't like it on the counter.

Thanks. someone said something about a ray-gun or lazer or photon beam device.

haha.... not falling for that but good try.

is it me or is there an enormous snow hole/circle over Anne Arundel, Montgomery, Howard, PG, and DC rigt now. God is laughing at us.

You were right. The snow did make it over 'dem mountains.

33 and nothing happening in Odenton. Looks like the storm is having difficulty making it through the mountains

Personally I would like this hurricane to come straight up the bay as a category 3, veer left at the bay bridge, crawl up my boss's ass, intensify into a category 5, then start shooting out hydrochloric acid. But that's off topic so I won't discuss that here.

grhqofb5 replied to PrinceFrederickWx's topic in Mid Atlantic

Isn't the elimination of know biases the whole point of models? If the bias is known, the model should correct for it. If it doesn't then it's not providing the most accurate projection.

33 in Annapolis, some sleet mixing in now.

36/Rain in Annapolis. Saw a little bit of sleet on drive in from Odenton, but all rain by the time arrived in Annapolis.

35 and rain in Odenton, MD.

Since this is an observation thread, I'd like to note that I observe the big green blob of precipitation over South Carolina and Georgia moving in a decidedly ENE direction. Also, in Annapolis it is cloudy and 44 degrees with light winds.

25 and light snow in Odenton, MD at 12:22 a.m.

Crofton was always a better area for snow anyway

I'm two miles away in Odenton and there's nothing.

28/18 in Odenton, Md at 10:08 pm. No precip.

27 degrees/16 dp in Odenton, Md at 8:53pm

I too believe you are a substantial addition to this board, and more specifically to this thread. But it's like the old proverb: "Be careful who you step on while climbing the ladder of success; you're liable to meet them on the way down." Also the following rings true: "It don't take a genius to spot a goat in a flock of sheep." And finally, this one: "A prophet is never accepted in his own country. "

Getting it on my phone and desktop at work. At work was getting an audio message saying that pornographic malware was trying to infection my computer.

Hey wait a second Jose, where are you going? You must come back now.

grhqofb5 replied to PrinceFrederickWx's topic in Mid Atlantic

I'm going to diverge from the consensus here so I stand the best shot at winning this outright, sort of like the Price is Right. BWI: 30 DCA: 10 IAD: 50 RIC: 3 +5.0.

The real goal is to get to 100 models, then assign a weight to each of them based on accuracy, and calculate an average amongst them for each storm and present the result in one "Mega Model." I've already started the process on my own. But its only an experimental Mega Model at this point. I don't just lurk here.

Why did my crab post get deleted? I thought that was good material.

Not with these awesome rates!!! You'll probably need to melt about 14 inches to get 1 inch from this. Also, I think the going rate for sleet is about 3.1 inches to 1 inch water. Freezing rain is about 1.2 to 1. Rain is about 1 to 1. Edit: also, water from your faucet is about $.02 per gallon, and water from your neighbor's hose when he's not looking is free.

There's a guy named Neff in the model thread stirring up a bunch of the guys in there. Claims to work in MD but his tag says he lives in PA. This is why we don't want to share.Edit: see he's been here too.