Content count

159

Joined

Last visited
About Weatherexpert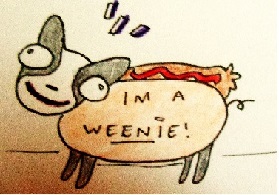 Rank

Not a weenie, my account has been hacked ont Native. Single. lov

Contact Methods
AIM

Vermont native. Single. Love snow and weathee

Website URL

Easily offended users to look out for? #1 RUNAWAY ICEBERG

Yahoo

Life's a garden 'dig it!' I am just trying to discuss the weather. message me if you would like to see more photos of me.

Skype

My advice for this site? Ignore the haters, you do you and I have your back. She can come at me, but I still remember my 4 digit fafsa PIN from a decade ago. Travis don't play, he remembers.
Profile Information
Gender
Location:
Interests

Reading, weather, snowshoeing, weather memes, breakdancing, snowplpwing
I'm sorry yall are scared of some weeb behind a computer screen but it is a weather website < that is a dramatization of people getting b***hurt on this site

Hey Dendy pull your pants out of your A** before you pop a blood vessel. Y'all trip on this forum forgetting it just a online site. I'd like to see y'all throw that same shade at me if you saw me on the street. Clearly the "weenie dog" avatar doesn't mean anything other than you have been hacked clearly because I have one on my profile too when I am a weather guru and veteran to this site. Next person to come at jonathon s gonna get silenced while the rest of us who actually care about discussing weather continue on with our chat

Weatherexpert replied to wxeyeNH's topic in New England

Received some snowflakes up here in Waterville. Cold front sneaking up, GFS and Canadian Indicating cold winter. My own barometric pressure system pointing us towards an ICER of a winter.

Weatherexpert replied to MetHerb's topic in New England

My recipe for my specialty fall drink: 1 parts pumpkin beer, 1 shot bourbon, 1/2 cup lemonade, 1/2 cup apple cider, top it off with a drizzle of maple syrup and finish the rim with maple syrup dipped in pumpkin spice. Enjoy

TORCHtober? Not sure if I would go all the way to call it a torch but it has been warmer than the usual although climate change has brought about a different fall. for any of you affected by hurricane Michael (either mentally or physically). Please message me your phone number of add me on facebook and I can provide you with survival instructions as well as ways to protect your home. Additionally, Michael will be deflected out to sea. So it is not a major event but may bring back ptsd for some. as far as this week looks like rain may be subsiding next week, humidity cooling off...

Weatherexpert replied to MetHerb's topic in New England

Weatherexpert replied to MetHerb's topic in New England

Hello everyone I have returned glad to see everyone survived the hurricane everyone's is safe and sound. Mild rains here in Waterville - rainy week. I predict a very snowy winter ahead. Been checking the Euro, looking promising. John Crofter predicts a warm sunny winter.... he's wrong no one listen to him. as for my personal life I am now a construction worker (until it is too snowy to work). My coworkers seem to like me and invite me for smoke breaks which means they like you. Some of my buddies predict snowy winter as well although they don't know too much about the weather. Stay dry my brothers (by the way please add me on Facebook at William Anderson)

My account has been hacked which is why it says weenie on my profile. However don't let that prevent you from any advice or encouragement I can provide to you mate

This is going to be a life threatening storm surge for those in the target. For those of us in the New England area expect heavy rainfall as well as wind. Never be too careful. Listen to your instinct they will always be right. This is Weather expert logging off. Stay safe my friends and we will meet again after the storm.

Weatherexpert replied to moneypitmike's topic in New England

Weatherexpert replied to moneypitmike's topic in New England

Check out the Drier air pushing south... The dew points are in the 40s and 50s to our north...heading THIS WAY !

Weatherexpert replied to MetHerb's topic in New England

Alright everyone. GFS and CSO all leading towards heavy snow freezing cold winter. Mild temps going into the fall season with extreme barometric pressures and practically logarithmic CSRs for the winter season. Heading into 2019 I predict El Ninos leading us to more seasonable temps.

Weatherexpert replied to Typhoon Tip's topic in New England

Oh please. its all relative to the situation and the localized heat index. We can't be quick to say the bass is jacked off when we haven't even clicked the barometers.

Weatherexpert replied to MetHerb's topic in New England

Yo yo summer comes to an end my friends. Time for the autumn air in my winter air. Excited for the forum to heat up, excited to plow the roads again

Weatherexpert replied to MetHerb's topic in New England

My man how else could I sell with a ripped up lawn. Got more showings than ever now that it all fixed up. The lawn is the window into the home