Content count

448

Joined

Last visited
About LurkerBoy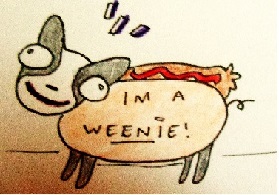 Profile Information
Four Letter Airport Code For Weather Obs (Such as KDCA)
Location:
Recent Profile Visitors
The recent visitors block is disabled and is not being shown to other users.
Yeah, NYC will ride the LINE, but my parents in the Catskills should enjoy. I'm optimistic about this pattern. It's been a surprisingly cold fall

It still looks game-on after 12/22 or so to me. But what do I know. Seriously ... not much.

One model run and we're changing the tenor of the whole winter?

They won't let me change it :/

You'd know a lot about a couple wet inches

Yo...the fact that any of us are wasting our time on this website makes us all weenies. The fact that some on here love using that term for the less experienced is a weird thing that is a tool of social positioning that is most commonly seen in middle school boys. It is used to make yourself feel better about how little you know/can control. A big boys weather club! Scott, you whiffed this one while the "weenies" who remained optimistic were correct. I'm sorry if this pokes a hole in that very visible ego, but thems the breaks! god bless us one and all

Scott, I'm 24 years old. I'm looking at models and listening to mets. More than just in this forum. Don't treat me like a kid. I can take roasting but please, I'm putting the work in. the relaxation is not what you claimed. Not a shot at you, just me stating what I see.

The torch/relaxation the euro wanted is now a 2-3 day +5. Then we Xmas of yore.

Looks like we narrowly avoid a 2011-2012 like pattern and stay somewhat wintery up to Christmas. Definitely more mild than we're used to and definitely 5-10 AN. For about a week. Looks like we go back to BN just in time for hanging up stockings. I think everyone in this forum should take a deep breath and appreciate the lack of AGW future weather.

I'm flying to Montreal with my family to spend Xmas there. My hunch is we get a historic storm on the 22nd when my flight is, forcing the airline to cancel it, and thus forcing me to stay in NYC for the holiday.

Such a confusing thread to follow! Seems like nobody knows for sure what goes down next 2 weeks.

Compared to lots of Decembers in the past, even the zonality coming up is nothing too sad. Don't know why all the angst in here seems to be negative. All the mets are saying patience will pay off. Sometimes there's no hope in sight. I'm calling for 1 ft of accumulations inland by New Years.

Looks like santa's main gift for us all will be a return to a more wintry pattern and snow chances abound. We might need rudolph to get through the fogginess before then, though! I know the forecast is for some AN weather, but the question is - AN and DRY or AN and WET? Thoughts?