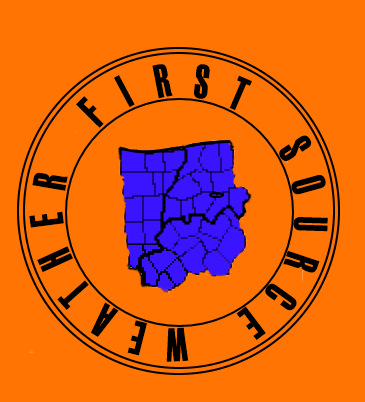 Content Count

38

Joined

Last visited
About Southern stream

Profile Information
Four Letter Airport Code For Weather Obs (Such as KDCA)
Location:
Recent Profile Visitors
The recent visitors block is disabled and is not being shown to other users.
Slight risk has been added for Wednesday. Looks to me like mainly a Damaging wind threat. Haven't looked in detail at soundings this morning. The NAM last night (at that point the outlier) was showing a decent LL veering, but the rest of the column was pretty well unidirectional. Hence I think even with that solution, the main tor threat would be brief spinups along a line. Atleast in my immediate area, models are generally in good agreement, bringing a complex through mid/late evening.

Biggest question for central OK was if we could get CI and could it be maintained. That appears to be the case as of this moment with every shower going up already trying to take on the kidney bean shape.

Showers S of OKC. appear to be persisting and slightly growing. Cant believe we are seeing initiation happening so far south.

Cell NW of Wichita Falls appears to be holding it's own, seeing increase in lightning. Edit: Now SVR warned

You can only hope people will take today seriously. Having an event like Monday happening not even 2 days ago really worries me that some are going to play this off like it's nothing still being complacent from Mon underperforming.

Possible but Ive seen days like this not have a PDS. Even if there isn't, still potential for significant tornadoes today.

Exactly! I've been pretty cautious of the HRRR since, but as Quincy just stated flooding is gonna be a major problem again with training Sups. I cant remember seeing such a water logged pattern in the Plains. SE ridge is keeping us out of the main storm threat in KY though, a little bummed.

Upgrade at next update wouldn't be a huge surprise based on the environment and notion that there is agreement on convection developing in the region, next outlook will be interesting.

Not to the level of Monday. But you dont have to have a historically high end environment to do big things. It only takes a very small subtle change to affect things on the large scale when it comes to an outbreak, and Monday was a very good example.

We will have a much better picture by midmorning. The storm environment is very interesting to say the least and very much supports all hazards, so long as we get sustained convection.

HRRR Sounding from NE OK tomorrow afternoon/early evening. VERY questionable after the Monday turnaround at the last second, but that is showing some potential maybe even of MOD risk caliber. Last I checked, NAM 00z from around the same timeframe wants to keep a stout inversion in place around 850mb severely hampering convection. Guess it's just a waiting game to see what trends are through tomorrow afternoon. My gut is telling me the NAM may be onto something again.

BWER and strengthening velocities on the Kingfisher storm

As we have seen a select few times, we are about to see what results from a dangerous mixture of extreme thermodynamics and intense wind shear. Its NEVER good.

Stop trolling. Today is not the day for that.

Am I the only one that thinks this event needs it's own thread? But new to the site so maybe not.