 Posts

1,333

Joined

Last visited
About ldub23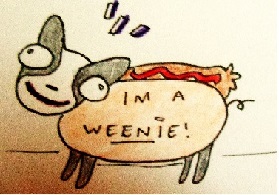 Profile Information
Four Letter Airport Code For Weather Obs (Such as KDCA)
Recent Profile Visitors
The recent visitors block is disabled and is not being shown to other users.
Well said. JB is the role model for many.

97L bites the dust. Ive issued a Slow and Tame warning. There are some changes in the pattern. Texas will get wetter, the east is cooling and the wheel might be coming. Maybe by sept 10 the tropics will be active.

The wheel seems to be there but there is nothing that can take advantage of it. 97L just has no chance and while 18Z had a hurricane cruising west after 97, 0Z is much weaker and north. East pac continues to roar on with cane after cane. Im sure by sept 05 conditions will improve.

Im cancelling the Fast and Furious watch and replacing it with a Dry as a bone warning. I feel sorry for the poor waves in Africa. Before they head off the coast into the Sahara i hope they have their wills up to date. At least i can see signs of the wheel showing up. East pac has 3 areas of interest and 1 hurricane while the ATL has this.

Nothingburger in a sea of dry air with the locked and loaded central atlantic low making this 1983. If this is the best this crummy clump of clouds can do i dont count this as the beginning of the season. Nothing behind the wave either due to the central atlantic low. Amazing that i wanted a pattern change and got one, and it was even worse than before, lol. This is the peak of the season? Nothing? Oh, and this is for the ghouls who pray for snow and cold in the winter. Each year in the United States, about 1,330 people die of cold exposure, essentially freezing to death. You may picture outdoor adventurers dying of hypothermia on snowy mountaintops. While rates are higher in rural areas, many cold-related deaths and illnesses occur in cities too. www.publichealthpost.org/research/counting-cold-related-deaths-new-york-city/ The Dangers of Cold Weather - Public Health Post For some reason this picture wont display but if you click on it the ATL is as dead as a rusty doorknob. BUT!!! IS THAT A WHEEL IM SEEING? http://moe.met.fsu.edu/cgi-bin/ecmwf-opertc2.cgi?time=2022080812&field=Sea+Level+Pressure&hour=192hr

Well said, and tornado chasers beg and pray for F5's to get videos to sell. Winter weather kills more than hurricanes. Sunny weather kills people.. Now here is the perfect pattern and the GFS has a cat 2 almost on top of me. But, somehow it doesnt get turned by the low at 240 hours and the GFS has been showing canes here and there for several weeks. At 0Z it had a storm hitting the GOM thata gone at 06Z.

Meanwhile, this latest super wave has trended weaker and weaker on all models. At the very best its a short lived nothing. This wasnt advertised as a season without MDR canes. As far as that group of showers off the se coast if this were just a normal season it might have a chance to sit there and develop. It isnt a normal season, its a dead season with a huge west ATL trof. That means nothing will be able to be trapped off the se coast and develop. For that to happen you need a locked in High over the NW ATL. With a trof all you can possibly get is a very weak strung out low ripping NE with no chance to be anything more than a weak depression that CANT threaten the US. Here is a perfect example of what this hideous pattern can produce. What do we see? The never ending trof off the coast is what we see with another trof ripping east to reinforce it. On the offshore trof we have 2 very weak lows trying to form, but thats all they can ever be because there is no blocking high to keep them in place to develop. They just get stretched out NE and will never amount to anything. And once once once once again the whole pattern, no moisture in the MDR, mega west atl trof, all models agreeing there will be no MDR season, and the latest ballyhooed wave never amounting to anything makes the CFS quite believable. I will leave you all on a positive note however. See that one blue line in the upper right corner? Thats winter baby!! That will eventually put an early end to this miserable bust of a season. *It would certainly be nice if some of the pro mets on here can explain how the season is still going to be active. And here is the map 24 hours later. We see the same 2 areas that were trying to develop. They CANT and WONT because yet again we have a monster trof blasting off the east coast. Even in the totally dead season of 1986 we had hurricane Charley form off NC and hit as a cat1 in NC and SE VA because it had time to organize. I have alot of respect for Larry Cosgrove. He has been the only met who early on recognized the reality of the season. https://groups.google.com/g/weatheramerica/c/gT3GLZPcgow "The major islands, Caribbean Sea nations, and the Eastern Seaboard all have prominent windows for a named storm or hurricane strike in a window between August 23 and October 15. But I will repeat that the number of storms will likely be reduced from the two years past, since the Maximum Development Region convection will be reduced, and chances for a Gulf Coast impact are crushed because the heat ridge complex will either be over Texas or the "Four Corners". Steering and subsidence can greatly reduce your chances at seeing a prominent tropical cyclone. Despite whatever you read on an internet weather forum or because waters near your community are incredibly warm." I hope he is right about the eastern seaboard though that wont happen unless or until a locked in ridge replaces the trof. He is certainly right about a Gulf coast impact being highly unlikely. Finally its LC vs JB

I found this on another site. The CFS says everyone yelling about the favorable condidtions coming are nuts. It has 1 weak nothing between aug 20-sept 26. 0/0/0 Sept possible? Pretty amazing really. A few days after CSU says 18/8/4. NOAA about the same, and JB issues a fast and furious watch and just this morning implies hyperactive is coming the CFS takes a dump on them saying 1 nothing between Aug20 and Sept 26

Euro a bit less enthusiastic on the wave. However JB says it "MAY" get hyperactive "In close" will be hard to get unless the mega trof is replaced with the Wheel. Meanwhile the East Pac is hyperactive with 3 lined up and more on the way. For a hyperactive atl that will also have to change. WOW!!!!!!!!!! GFS showing the first wintertime low ripping across the eastern US. Earlier than even i thought Meanwhile, even though the "experts" insist the tropics are primed to come alive the Euro is pathetic thru Aug22. Lets face it, anyone now saying the tropics are going to come alive are just repeating climo, nothing more. They sure as hell better come alive if there is going to be a season. Finally at hour 384 we have 1 trof protective trof off the coast while yet another one is slamming east to replace it. 54 this aint. The whole US coast is snug as a bug in a rug with this pattern.

Atlantic ridge totally gone. Just when the experts are all in unison on the favorable conditions arriving we get stuck with a massive central atlantic low and no ridging. What a piece of crap dead season. Have the "experts been more wrong? DT-"August will be sideways" NOPE JB-Fast and furious watch-NOPE Another 1954-NOPE The Wheel-NOPE CSU-18/8/4 Still way too high At least winter time conditions will arrive early putting an end to the Non-season. Next up: The super duper awesome fantastic favorable condidtions will arrive by Sept 15. Without ridging it doesnt matter how many canes form. Its all zippity doo dah bebop east of Bermuda. And while the Atlantic ridge said "So long, Suckers" the overall pattern remains. Mega west ATL trof. This is why im confident of a very early ending season.

The good news and the bad news. The good news is both the GFS and Euro develop a very weak low that might be a short lived TD/TS. But then they run into very unfavorable conditions in the west atl and poof. This overall pattern remains horrific for anything worth following. Gigantic low in the central ATL plunging more dry air into the tropics. Mega trof remains entrenched along and off the east coast. Nothing fast and furious about this pattern. If that low locks in then there is no hurricane season. Looks like the MJO and the moisture is still locked and loaded in the east pac. Not sure i have seen a worse looking map in mid AUG for tropical development. For whats its worth that super central atlantic low should cause additional warming in the tropical sst's.

Did someone say the super duper awesome fantastic conditions were coming? East Pac says this is a super el nino. This is horrific for MDR development. A cat 5 cut off low wandering around the middle of the Atlantic. Tropics killer TICK, TICK, TICK. CSU should have went 6/3/1 for the rest of the season and we might not make that with a very real probability The Fast and Furious watch will be cancelled, no wheel, no euro super ridge, and the east pac popping canes like bees to honey.

CSU and Noaa are nice but the JB-o-meter has just issued a "Fast and Furious watch" I hope any of these 3 are right. 12Z GFS says not so fast. I think CSU is flailing just a bit. All of a sudden a cool subtropics is bad? Ive read the super warm subtropics of years past were bad for the MDR. Storms best start forming pretty fast to get to 15 more.

Thats no way to run a LA NINA, LOL

Euro is pathetic for the time period of 04-19 Aug. Dr Knabb keeps saying the MJO is stuck over the east pac and all he can do is say it has to move over the atlantic eventually. Why? Maybe it will just skip over the atlantic.