Content Count

757

Joined

Last visited
About ldub23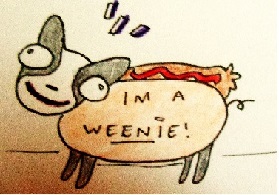 Profile Information
Four Letter Airport Code For Weather Obs (Such as KDCA)
Recent Profile Visitors
The recent visitors block is disabled and is not being shown to other users.
JB was going for a warm winter with below normal snow but then he got more bullish.

BWI: 23.3 DCA: 19.6 IAD:28.3 RIC: 14.8 sby 16.0

This UKW is the strongest yet of this La Niña event due to a persistent series of strong EWBs that has been observed during the last few weeks. The arrival of this UKW to the east eq. Pacific should push ENSO solidly into moderate-strong La Niña territory through winter 2020-21. pic.twitter.com/1tVRZdk0DL -- Tyler Stanfield (@TylerJStanfield) October 22, 2020

Models are really cool now on anything of interest developing.

4

GFS now showing nothing. Looks like we have indeed ended the season very early. ACE per storm not at all impressive this season.

4

Has a cat2 pressure. No doubt wind damage onshore will be that of a cat2.

No, Ted is a goner. I mean a storm that will form in the bahamas.

If that stays over water awhile it might develop.

Not with that big high to the north

Sitting in the same place is killing it. On the other hand time to start watching its 2nd chance. GFS geting stronger and shows an actual storm now

If it stays this slow or completely stalls and eventually comes in around al/fla line at whatever strength the possibilty increases of a 2nd chance even further south in the atlantic.

It doesnt seem likely its a 100mph cane.

Still struggling. Not sure the slow movement will help it deepen. Will have a 2nd chance next week off the se coast. Pattern is right overall but could be a big struggle again.

2020 at it again. The super favorable conditions still havent arrived. Looks awful this morning but the theme of the season has been late intensification due to land interaction. Has alot of work to do just to be a minimal hurricane. I assume that low sw of TD20 is Sally. Its quite possible it gets left behind under a strong ridge. I still think sally will get a 2nd chance.

Just looking at this it has alot of dry air issues, not to mention shear. HWRF as a tropical storm seems reasonable. Maybe alot of rain unless the dry air issues continue. I still think this may get a 2nd chance off the SE coast.