 Posts

1,039

Joined

Last visited
About ldub23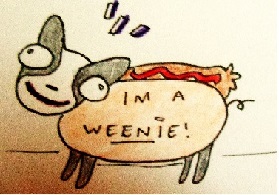 Profile Information
Four Letter Airport Code For Weather Obs (Such as KDCA)
Recent Profile Visitors
The recent visitors block is disabled and is not being shown to other users.
The JB storms keep piling up the snow. He nailed it months ago

Another JB storm coming. He was the first to say Dec would be cold and snowy.

JB is right again. Here comes winter and a bitter cold Dec. He is now saying signs point to a very cold Jan.

JB says december is going to be cold and snowy so that's that!!

BWI: 32 DCA: 26 IAD: 39 RIC: 22 SBY: 22

Thats way underdone. For example RIC can expect 20+ inches.

You need to change that to a snow gun. big snows this winter.

I have high standards. 2004/05 would be an A+++++. 2007 a C+. 1996/99 that had east coast action a B+. 1985-A-.

Im dropping my grade to a D. It was a ONE storm season. I got some things wrong but so did the super casters. It WASNT an east coast season and contrary to just about every expert who said it would be a back ended super active oct/nov it wasnt.

Going to be snowing early and often

Dont worry, I just went with the big cities. You will be well above average.

Not showing enough from RIC to BOS. They will get more than that.

Im still convinced snow will be 200% of normal from Ric to BOS.