 Posts

1,492

Joined

Last visited
About ldub23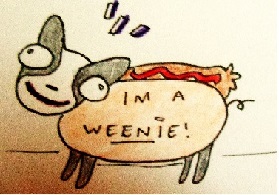 Profile Information
Four Letter Airport Code For Weather Obs (Such as KDCA)
Recent Profile Visitors
The recent visitors block is disabled and is not being shown to other users.
Pattern change in march to cold rain and 38

Did the pattern change yet

my prediction of 150 percent of normal snow in east is in trouble

is a western trof as shown at 384 the key to a cold snowy east? I would argue it is not ideal.

Looks pretty mundane. gfs run at 384 very wet out west

If winter is coming to the east shouldnt the moist flow end out west?

aM i dumb? I thought a pattern change was an arctic front with lows in georgia not wisconsin

12 gfs dream pattern. Lows in wisconsin. Awesome

06 gfs mild and wet jan thaw coming soon

LC Says thaw coming jan 07. Thaw of what?

Possible but it might just head into central america.

I was saying all along the season was depending on 1 storm to form that would make it memorable. It happened this time. JB is saying 1 more between where fiona and ian went

Based on preseason forecasts such as 20/10/5 it is a bust. It will however be a memorable season for a long time due to Ian. Euro shows a very late season MDR storm. http://moe.met.fsu.edu/cgi-bin/ecmwf-opertc2.cgi?time=2022092900&field=Sea+Level+Pressure&hour=192hr

Looks like it will be Michael like in damage. It appears alot of preparations are in place once it moves out.