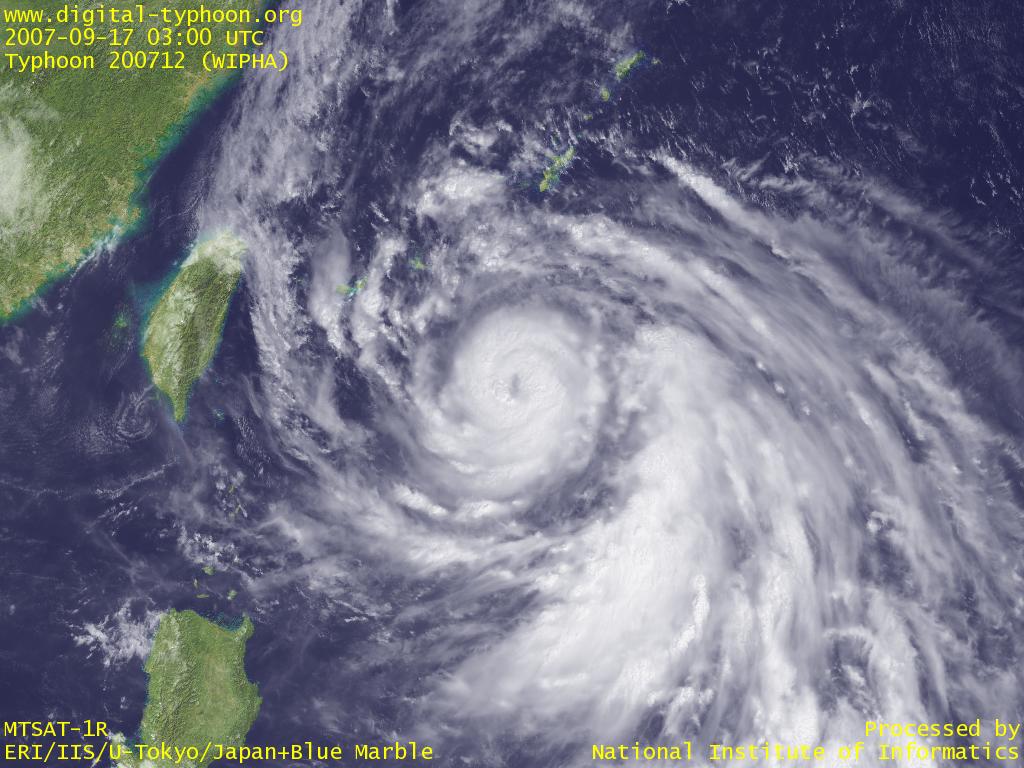 We're watching another potential major Typhoon recurving in the West Pacific, passing close to Japan by day 4 (Tuesday night ET).
The story begins though with just some simple extratropical cyclogenesis in the northern Sea of Japan and the amplification of downstream ridging. This ridge eventually breaks as it pinches another downstream disturbance, and then bridges with ridging over the eastern Pacific. The favored superposition of negative PV anomalies develops a very strong ridge on the west coast of North America toward Alaska.
As Wipha recurves, distributing upper level latent heat and negative PV downstream, we see a huge WPac ridge form, and a rapid acceleration of the jet. On the poleward exit side of the jet, another extratropical system rapidly intensifies near the Aleutians. As the huge ridge breaks, all the cyclonic vorticity on the poleward side of the jet gets dumped into this system over the Aleutians, forming a pretty stable trough over the North Pacific.
Day 5-9 (17th-21st): And so now we have the very distinct pattern of a large trough over the Aleutians and blocking ridge over western North America. As you might imagine, this could have some interesting implications over central and eastern North America, with a negative NAO in place over the north Atlantic. At the very least a period of below normal temperatures, and an opportunity for snow in the Midwest.