Connecticut Snowfall Totals: Nov. 26-27, 2014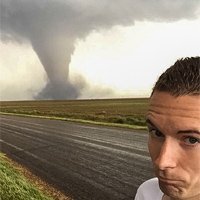 Entry posted by Quincy ·
2,971 views

Here is a snowfall map that I created using reports from various sources. Many of the reports came from this forum and the National Weather Service. Only social media reports that passed through quality control were considered. All reports gathered were carefully considered and compared before being included.
Light rain developed during the morning hours on November 26th and mixed with some sleet inland. Wet snow initially confined to the far northwestern corner of the state. As steadier precipitation moved in, a slight southeast shift of the snow/sleet line was observed with some modest evaporational cooling. However, much of coastal and southeastern Connecticut stayed predominantly rain.
The main reason for the mixed precipitation and sleet was a warm layer in the atmosphere around 700mb. As precipitation became heavy, sleet fell across much of central Connecticut. Wet snow continued across northwestern Connecticut and rain moved as far northwest as Meriden and Hartford with some warming aloft nudging into the valleys. Even in those areas, the 2-meter temperature hovered around 34 degrees for much of the event, which did not allow for significant amounts of snow to accumulate.
Precipitation tapered off to scattered snow showers by early evening. As cooler air gradually funneled in, a light additional accumulation of snow was reported in many areas. A few broken, but locally enhanced bands of snow continued into the early morning hours on the 27th.
The greatest snowfall totals were in the range of 6 to 10 inches across northwestern Connecticut. Totals dropped off fairly quickly to the south and east. A narrow area of 3 to 6 inches was observed near and just northwest of I-84. Just southeast of there, 1 to 3 inches was reported and the southeastern third of the state generally saw less than one inch of snow. Where the snow did accumulate, it had a very high water content, especially those areas that battled between a mixture of snow, sleet and rain.