Winter Weather Potential Thursday Night/Friday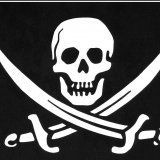 As I am sure most are aware, it looks like we will have significant to major nor'eater on our hands for the Thursday-Saturday time frame. While our friends up north look to clobbered, we will unfortunately be getting screwed.
The main issue with this event for our area is going to be temps. High pressure to the north will keep cold air in place for the beginning of the event (Thurs night) ... with temps likely ranging from the upper 20s/around 30 (West of Blue Ridge) to lower/mid 30s (Leesburg, etc). Temperatures throughout the column look to be cold enough for widespread snow or sleet at the initial onset along and West of the Blue Ridge. As you move away from the Blue Ridge and closer to I-95, low level cold air looks a little weaker ... but enough so that some (if not most) of these areas that are removed from the Blue Ridge may only see a brief period of snow/pl/zr before quickly going over the plain rain as warm air continues to move in.
Areas near and West of the Blue Ridge could get interesting and I actually wouldn't be surprised if they never change over to liquid precip in the usual cold spots. The only glitch here is that QPF amounts look to drop off significantly. I see no reason to really doubt this and it matches what I would expect given what I have seen countless times in the past with these systems.
Overall this shouldn't be that big of a deal with only trace amounts of zr/sn/pl for those removed from the Blue Ridge. West of there (along and west of the Blue Ridge) could pick up a coating of sn/pl with a glaze of zr possible (especially just East of the Blue Ridge).