Connecticut Snowfall Totals: Feb. 7-9, 2015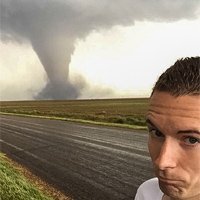 Entry posted by Quincy ·
2,709 views

Here is a snowfall map using reports from various sources. Many of the reports came from this forum and the National Weather Service. Only social media reports that passed through quality control were considered. All reports gathered were carefully considered and compared before being included.
This event was spread out over three days as low pressure passed along a frontal boundary, draped from the Ohio Valley into southern New England. On the first day, Saturday, February 7th, occasional flurries and a few bands of light snow passed through Connecticut. Snowfall totals on this day were generally an inch or less around the state.
On Sunday, February 8th, scattered snow showers and flurries continued. During the evening hours, a band of heavier snow developed from roughly Danbury to Meriden. Outside of that band, daily snowfall totals were mainly less than two inches. Snow across Connecticut, especially northern portions of the state, became steadier after midnight.
Snow, heavy at times, continued through much of the day on Monday, February 9th. The heaviest snowfall affected the northern portion of the state. Snow finally tapered off during the evening hours in Windham County. The majority of the total snowfall from this event occurred on Monday.
Through the event, there was some mixing with sleet, graupel and freezing drizzle across the southern half of Connecticut. Mixed precipitation was the dominant precipitation type in lower Fairfield County and much of New London County.
Some shadowing of snowfall totals can be noted west of the hills in northwestern Connecticut and across the Connecticut River Valley. There, snowfall totals were generally 4 to 8 inches. Some localized 8"+ snowfall amounts were reported in west-central Connecticut and across some of the higher elevations in Tolland and Windham counties.