Connecticut Snowfall Totals: Feb. 1-2, 2015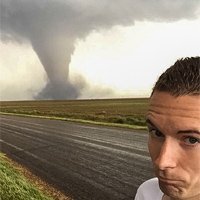 Entry posted by Quincy ·
2,071 views
Here is a snowfall map using reports from various sources. Many of the reports came from this forum and the National Weather Service. Only social media reports that passed through quality control were considered. All reports gathered were carefully considered and compared before being included.
Occasional flurries developed on Sunday, February 1st across Connecticut. A steadier snow moved in after midnight with some moderate to heavy snow during the morning hours on February 1st.
By 7 to 8 a.m., precipitation changed to sleet across lower Fairfield County. Snow mixed with and changed to sleet in most areas up to roughly I-84 from mid to late morning. There was some spotty freezing rain as well, mainly for a short time near the I-95 corridor.
As colder air worked in behind a low pressure system passing by east of Long Island, precipitation quickly changed back to all snow across the state. An intense band of heavy snow formed across western Connecticut and moved from west to east across the state. This band of snow was producing 2″+ per hour snowfall rates. Snow quickly tapered off by mid-afternoon in western Connecticut and by early evening near the Rhode Island border.
The majority of the state saw anywhere from 8 to 12 inches of snowfall. Locally higher amounts were reported in the northwestern and northeastern hills. Southeastern Connecticut, where there was the longest period of sleet and freezing rain, had anywhere from about 5 to 8 inches of snowfall.