Increased storminess for last week of January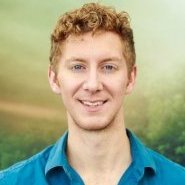 Stuck in northwest flow for the next week, any current weather discussion here at OU has not been able to escape the use of the word "boring". However, a change is gonna come.
One of the distinct characteristics that I'm seeing of the pattern over the next week is that within this wave system, the sub-polar vortex over eastern Canada and the Northeast overwhelms the ridging over western North America. I compared it to RKW theory and the balance of vorticity in the system ... In this case the stronger trough leads to the eastern edge of the ridge slowly getting broken down ... can watch packets of anticyclonic vorticity erode away and get sucked underneath the trough
This is also why I have been very cautious about getting excited about any storm prospects for the East. Essentially we have a smooth long wave trough with periodic impulses of stronger flow consequence of s/w ridging swinging south of the trough and increasing mass gradients ... NOT conducive to amplifying disturbances for the East.
Anyway, back to the point -- this is NOT a stable pattern. Eventually, all the anticyclonic vorticity with the western ridging will get eroded southeastward ... probably by the end of next week as indicated by the long range models.
The immediate result will be a warm up for most of the Plains for a day or two.
The second result will be opening up the CONUS to Pacific disturbances ... with the blocking ridge now out of the picture.
IMPORTANT -- All the while, we still have the sub-polar vortex sitting off the northeast, over Newfoundland and the North Atlantic ... the effect being persistent background upper level confluence over the Great Lakes, Northeast, and eastern Canada.
I could see the first in the series of disturbances off the Pacific being a significant storm for the Ohio Valley to Northeast next weekend as some ridging still stands in the West.
However, as the pattern shifts to more of an RNA configuration by the following week, the next s/w (around January 28) could have a chance to dig earlier into the central Plains ... then remember the confluence to the northeast to keep the short wave from breaking north and maintain upper level dynamics ... could be a significant winter storm for someone to the north and perhaps a thunderstorm/rain threat for someone to the south.