Connecticut Snowfall Totals: Dec. 14-15, 2013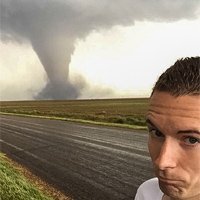 Entry posted by Quincy ·
3,881 views
Here are some snowfall maps that I created using reports from various sources. Many of the reports came from this forum and the National Weather Service. Only social media reports that passed through quality control were considered. It should be noted that some of the reports include sleet.
A general 4 to 8 inch snowfall blanketed the state before a changeover to sleet and in some cases freezing rain/rain. Very few totals deviated from that range, except for a few 8"+ reports in northwestern Connecticut and totals less than 4" across coastal New London County.
Precipitation came in multiple waves between December 14th and 15th. Periods of light snow fell from morning through early afternoon. Radar imagery showed pronounced dryslots and breaks in the snow shield through much of the afternoon and early evening hours before a slug of heavier precipitation moved back in. This lack of steady snow likely cut down on some of the snowfall totals.
Warmer air began to work north overnight as low pressure developed along the New Jersey coast. It took quite some time to erode the cold air that was in place prior to the event. Even though areas such as KGON and KIJD changed to rain, KHVN never rose above freezing during the steady precipitation. There, there was even a pronounced temperature drop of 7 degrees within an hour around midnight as the wind shifted to the north, allowing for colder air to drain into the city. As a result, New Haven and nearby North Haven reported an ice accretion of 0.3 inches. Other areas between I-95 and I-84 saw some icing, but most of the freezing rain was confined to lower Fairfield and lower New Haven Counties.
If any amounts you reported conflict with these amounts, please comment back with your total(s).
Here is an alternate black and white version of the map:
---
Report Entry