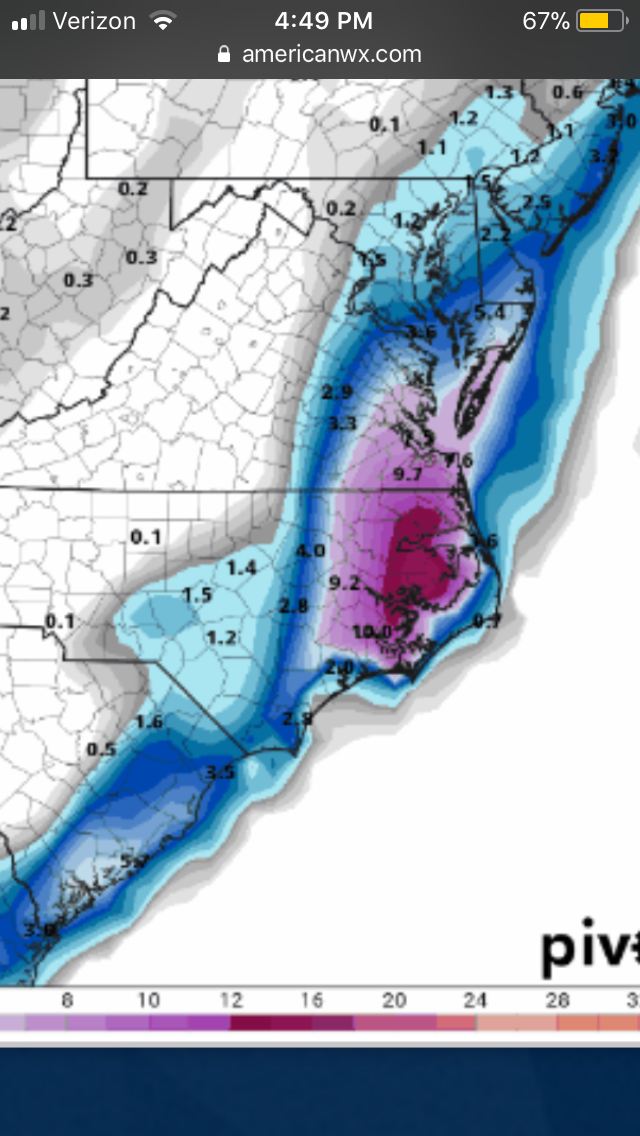 Content Count

7

Joined

Last visited
About PirateWx

Profile Information
Four Letter Airport Code For Weather Obs (Such as KDCA)
Location:
Recent Profile Visitors
The recent visitors block is disabled and is not being shown to other users.
30 mins into precip and it's all snow now near campus in Greenville, let's see if that coastal throws more than expected back this way

18z NAM getting Eastern NC back in the game with a bomb

Yeah yeah well aware, was out of town for the snow here a couple weeks ago so was hoping for something. Happy for the Wake Co. crowd

This has been absolutely agonizing to watch for mby, coastal low eating all precip as it hits the western boundary of the county just for it to return on the eastern side...nothing in b/t

44/31 PGV...time to log off

Look at that precip hole for Pitt County

I have lurked for about 6 months and this is my first post so if this is a dumb question that's why. Why is the gradient so sharp in that 50-75 miles to my NNW is looking at 3-5" and Pitt County is looking like <1"? Thanks in advance, truly enjoy watching and learning from you guys.