Final Snow Forecast: 2 Maps, Mar. 6-8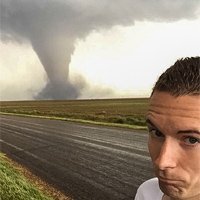 Entry posted by Quincy ·
1,958 views
I don't really expect much snowfall at all tonight. For some continuity and a slight amount of uncertainty, I painted the entire area with 2" or less of snow. Eastern Conn. and northern R.I. have perhaps a 50/50 shot at 1-2": of snow, while the rest of the area has a high probability of receiving less than 1".
Temperatures and moisture look very marginal and although some precipitation should back southern sections of southern New England, I don't see it being a big deal. There may be a few slushy roads for the Thursday morning commute.
I don't think it's fair to make a total snowfall map for both events. The coastal plain should rise several degrees above freezing during the day on Thursday with most inland areas also cracking 32F. Also, western areas that may see no accumulation at all tonight could easily end up with some of the higher amounts tomorrow night.

The snow Thursday night into Friday morning ("Round 2") looks a bit more significant. It gets tricky nailing down enhanced snow along an inverted trough across eastern N.Y. and western New England. At the same time, precipitation closer to a center of low pressure well south of Cape Cod may bring a period of snow to northeastern Conn., northern R.I. and interior eastern Mass. Here, it's a big question mark where totals could verify either low or high. The computer models are having issues nailing down precipitation totals, while some say widespread amounts over 6" could be realized in my eastern 3-6" zone. I don't see it happening, but take that for what it's worth.
The confidence for the latter forecast is only moderate, but this will be my last snowfall map for the period. Confidence is higher for the first round.