Weekend Severe Possibilities (2/9-10)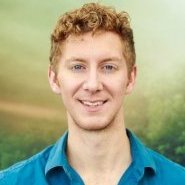 The big consensus among model guidance at this point is that a piece of energy from the trough over the Northwest Pacific will jump to the Gulf of Alaska by Wednesday morning, then drop southeastward into California Thursday night into Friday.
Similar to the last event, there is a weak disturbance in the southern stream that gets ejected out ahead of the trough dropping into the Southwest ... and able to lift northeastward as the polar vortex over southeast Canada retreats poleward. So the result is some moisture return ahead of the disturbance Wednesday and Thursday ... maybe some rain too, but let's not get carried away.
The real differences between the GFS and CMC and ECMWF is with the handling of the individual impulses within the western trough. CMC and ECMWF like swinging the lead impulse into eastern Colorado Saturday afternoon. Amplitude, tilt, and timing of this particular piece of energy will be crucial. At this point, the projected evolution brings a warm front through Oklahoma on Saturday with round 1 of thunderstorm potential, and a surface low developing in eastern CO.
The ECMWF and CMC deepen this surface low into western Kansas Saturday night ... really pretty awesome placement for OK. Euro increases CAPE substantially Saturday night. The cold front catches the dryline sometime Saturday night into Sunday morning for round 2 ... so timing is an issue, but verbatim this would no doubt be a significant overnight event.
The trough continues eastward with that primary upper level impulse sharpening over the southern Plains, and the surface low intensifying across the central Plains to Midwest, introducing severe threats for Sunday and Monday for the Dixie Alley area.