Final Snowfall Forecast: Blizzard of 2015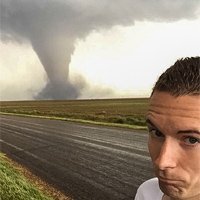 Entry posted by Quincy ·
1,450 views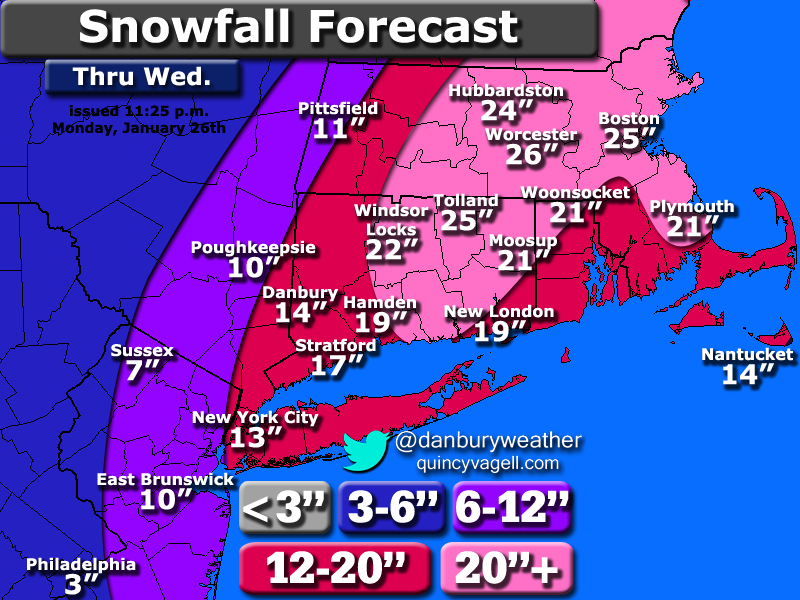 Here is a final snowfall forecast for the upper mid-Atlantic region and southern New England for the Blizzard of 2015. No major changes were made to the forecast, but the western fringe was trimmed somewhat.
It's becoming a nowcast situation, as the computer models are relatively all over the place. The 12z Euro is one extreme (heavy west), with the 00z RGEM further east and much less impressive. Based on radar trends, the previous forecast map and a consideration to the model consensus, here is the latest thinking:
The shield of heavy snow is backing west through Long Island and southern New England as of 11:35 p.m. Monday. The back edge should make it to roughly the New York border before it essentially stalls. Interior southern New England should remain within the steadiest snow for the longest period of time. There are still unclear details about a mesoscale band of enhanced snowfall totals, but a general 20 to 26 inch snowfall is expected from the hills of eastern Connecticut into much of interior eastern Massachusetts. Banding may result in some 30"+ snowfall amounts, somewhere between northeastern Connecticut and the Worcester-Boston area.