Severe Threats: June 18-21
---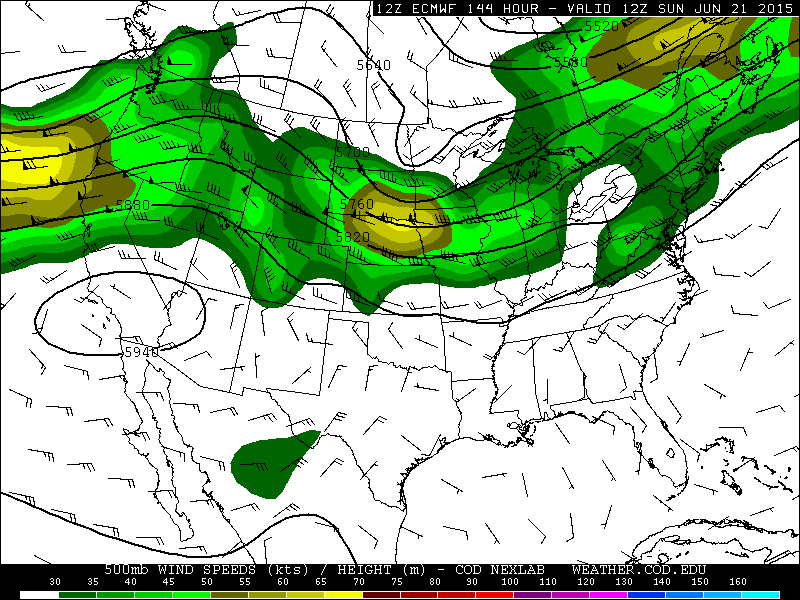 As the calendar passes deeper into June, there is typically a steady drop-off in the frequency of severe weather threats across the U.S. Last year featured a grand finale to the severe weather season with a fairly significant sequence or tornado events across portions of the north-central U.S. from June 16th to 18th. While this year will likely not see quite an intense show as June 2014, there could very well still be some respectable severe activity with tornadoes.
Mid-June of this year has been on the radar, so to speak, for quite some time. While there are still some model differences, it would appear that at least a couple of days between Thursday, June 18th and Sunday, June 21st should feature at least localized severe weather events. Note that there is some isolated potential before June 18th, this article will focus more so on the 18th onward.
With it only being the 15th and plenty of time for forecasts to change, it is too soon to get into specifics. There are at least two main ingredients that would appear to favor severe weather, more-so, perhaps, than the U.S. has seen over the past week or so. Strong to possibly extreme instability is projected to be in place. Both the GFS and Euro show sizable areas of of 3000+ J/kg MLCAPE. The upper level flow is shifting toward a more zonal pattern, at least in the larger scale. An increasingly tight height gradient is likely from the central/northern Plains into portions of the Midwest by the end of the week and into the weekend. This is expected to result in a stronger component to the winds in the upper levels. The result is favorable forcing aloft and enhanced wind shear with any shortwave energy that ejects through.
There are always caveats and red flags. While there may be more severe weather ingredients to work with, the overlap of those parameters may be relatively small. For example, while 500mb flow may be in excess of 50 knots for a time during this period, the best instability will almost certainly remain displaced well to the south and east. This in itself should tend to favor a more localized severe weather risk. Nonetheless, the Euro and especially the GFS progs over the past several runs highlight(ed) the period in and around June 18th to 21st. The potential exists for severe weather, possibly significant, including tornadoes somewhere in the region between the northern half of the Plains to the western Great Lakes. At the very least, some high CAPE/low shear setups are likely. The questions will become, how large can the threat zones extend and will some of the more impressive shear overlap with stronger instability?
Take a look at some forecast soundings for this weekend if you want some severe weather eye candy. It is silly to take these progs too seriously at this point, so we will have to wait and see how the forecasts evolve. A broad geographical area is highlighted here and it will not be until the short-term that exact threat zones can be confidently identified. Nonetheless, at least one or two solid chasing days are predicted between Thursday and Sunday. If you are willing to travel or on a chasecation, there is reason to be cautiously optimistic about the storm chase potential coming up.