Hi all,
I'm overly gushy about this wave and chances for genesis during the upcoming week. The IR image below shows the nice interaction with the wave and the diurnal cycle of convection over and downstream of the Guinea Highlands Region.
We might expect convection to fire up over the coast between 15-18Z and propagate northward down the lee of the Guinea Highlands as the wave moves out over the Atlantic later tonight.
We are also observing the passage of the strong eastward propagating convectively-coupled Kelvin wave over the Atlantic. Note that the entire Atlantic ITCZ is active today.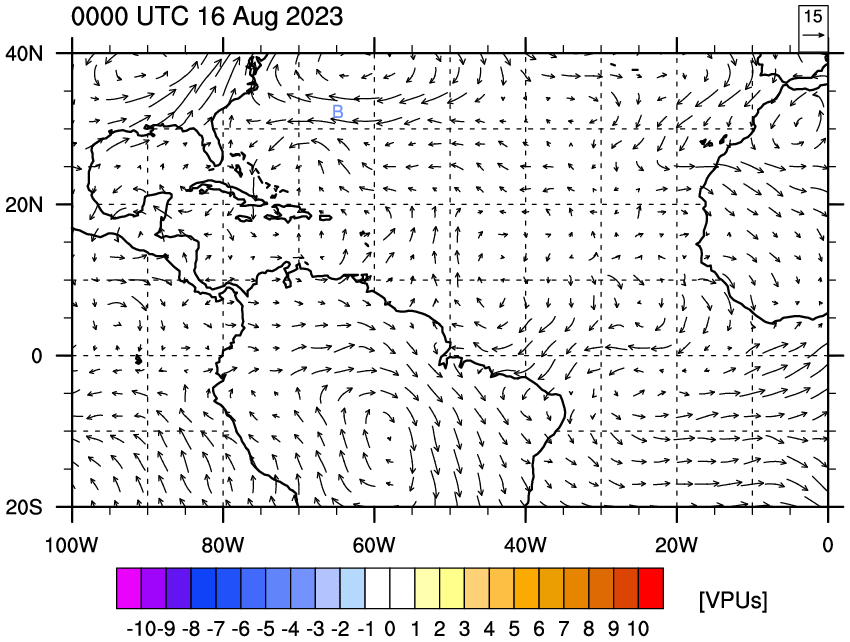 I want to illustrate how strong this Kelvin wave is (
for it is also coupled with the convectively active phase of the MJO
): This wave has swapped the total Positive VP200 signature that has been over the Atlantic since roughly June (there has been one other weaker Kelvin wave that swapped it to negative briefly) to a large area of negative VP200 values.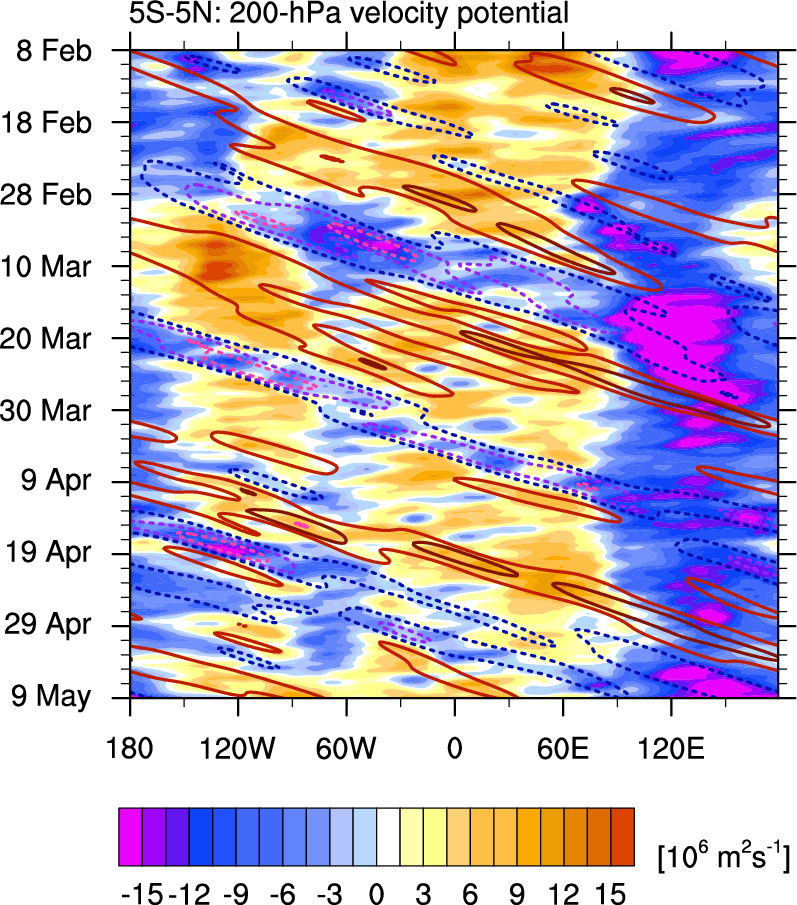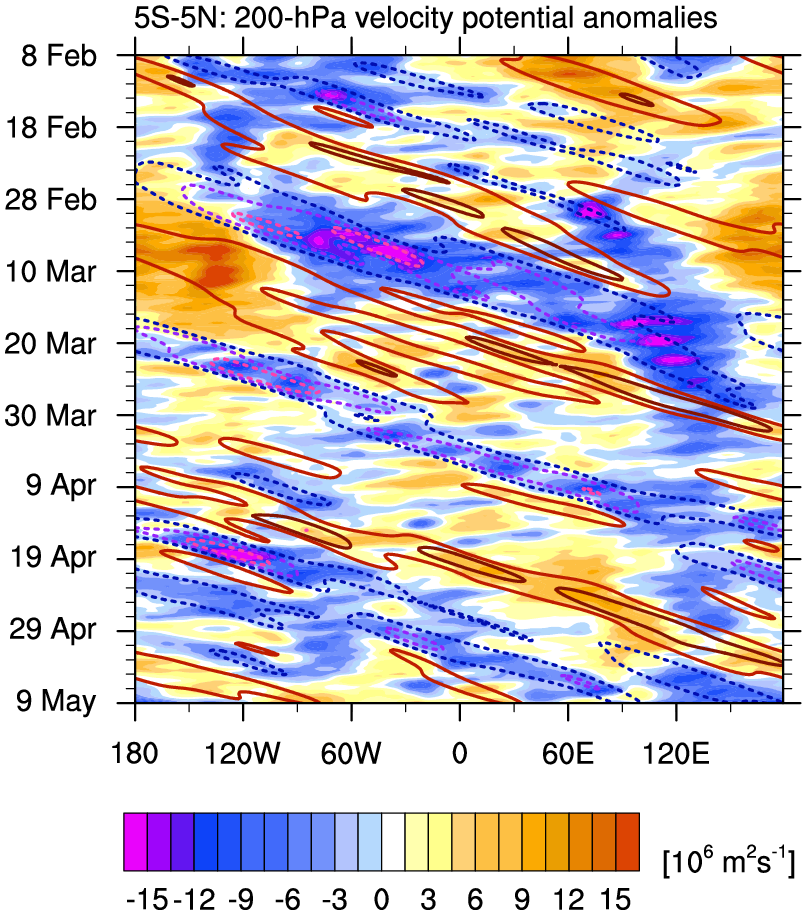 Given the relative state of the tropics, and in agreement with the ECMWF/GFS pouch products (GFS forecast below) I'm all in for this wave.
**EDIT** Sorry all- I forgot I am not allowed to post those results. I meant to use the GFS!